3 years ago · 2 min. reading time · visibility ~10 ·
Unusual Management of Tension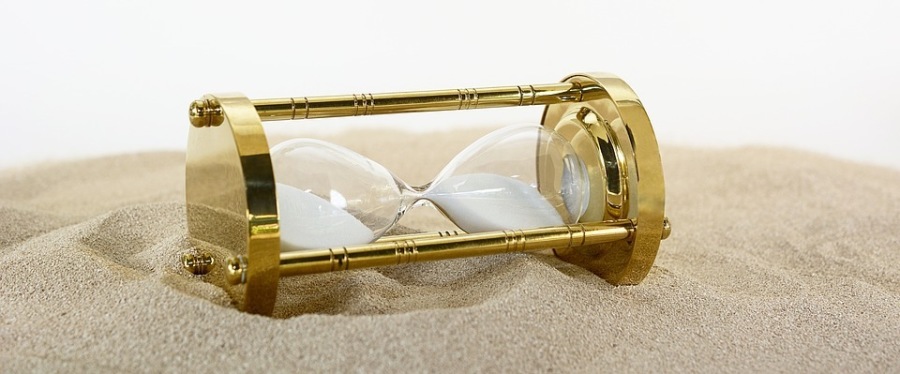 The discussions on my previous buzz were so illuminating that they encouraged me to write Part 2. Facing opposites is a daily experience in our lives. You go to a meeting and you find two opposite poles on an issue. Because of groupthink most likely you shall find more people oriented towards an influencers' point of view. Deciding by majority will then make it easy to decide.
Deciding this way removes the tension in making a decision. More, it removed the opportunity to create a third possibility that is of a greater value than all other options. This is because of our tendency to stay in our comfort zone by sticking with the crowd.
One reason for this behavior is due to the Separation Thinking. We ask who is better a manager or leader, but not why not both? Likewise; we ask the chicken or egg and why not having them both. Or, is it better to have generate ideas alone, or in a group. The examples are endless.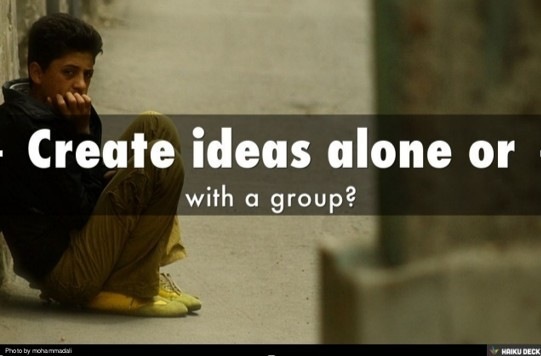 The problem is that we see the obvious and leave out the hidden. We should always be willing to study both the plus and minus of any issue before deciding. I give the example of groupthink versus individual approaches to create ideas as shown in the figure below.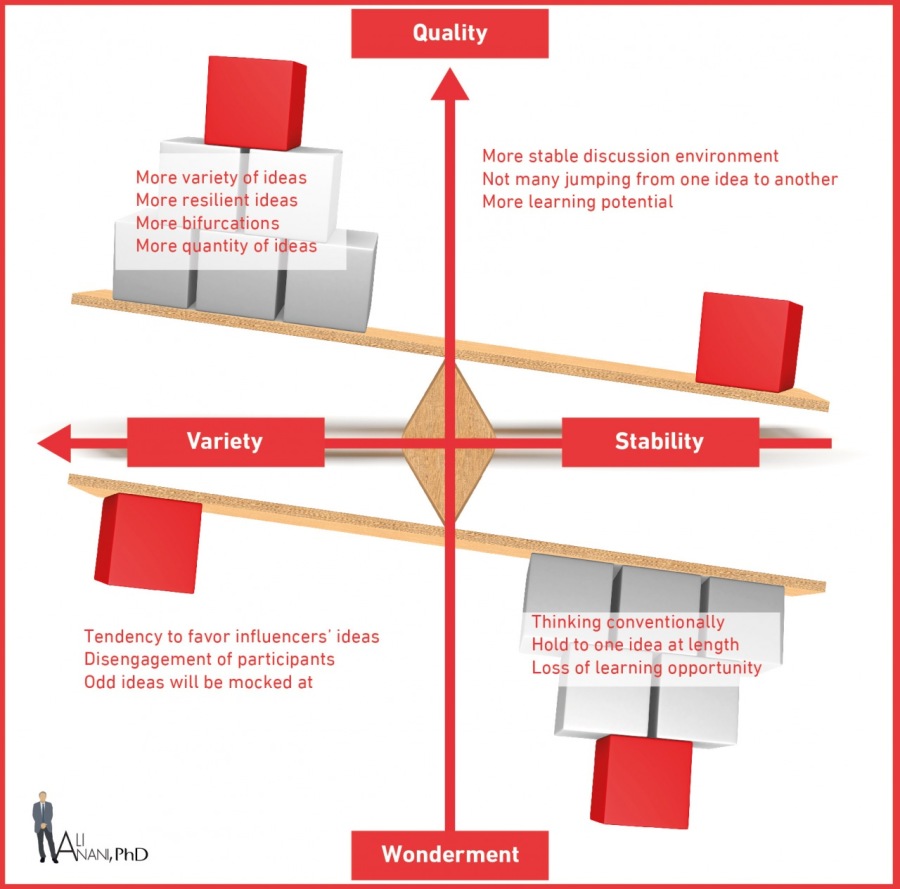 We need to avoid the weakness of the bottom quadrants and amalgamate ideas from the top two. This way we build on our strength and avoid having a narrow window to look at the world. Like the voltage of a battery, the higher the potential is, the higher the flow is. But also we want the flow to be in the right direction.
Proma Nautiyal wrote a great comment on my previous buzz in which he said "When we are trying to solve a problem we innovate, we try to figure out, read up, ask people, and in a way we are expanding our knowledge day in and day out. What makes us try to rid ourselves of these problems? The purpose of our life". She went on to write very soundly "So for me it is like: Purpose >> Problem hindering us >> we look for solutions >>In turn expand our knowledge >> we know a bit more than we did before >> and that is improvement which is adding value to our lives and from our experience it's adding value to others".
In his eloquent comment Tausif Mundrawala wrote "Our purpose in life is like an arrow shot from a determined bow with the task of keeping aside the doubted self which for me is a paradox".
It is in respect of all comments and the ones on LinkedIn that I respond to in this buzz. For space limitation only I choose the great comment of Alain Perrot in which a he wrote great wisdoms. I quote the following segment from it "Wonder is truly a powerful and inspiring word, because it creates a healthy tension in business between dreamers and doers. Healthy Businesses have both population, but we also see quite often (too often in my humble opinion) doers eating dreamers for breakfast. At best, Doers focus on customer satisfaction. Dreamers focus on customer delight. Guess where the breakthrough will come from? As George Bernard Shaw wrote "Some men see things as they are and say "Why"? I dream of things that never were and say "Why Not". It is this comment that triggered the drawing of the quadrant above. I can't thank you enough.
I consider this buzz a real example of individual thinking (myself in this case) versus Groupthink. It is the building on both strengths of both and the elimination of weak two quadrants that resulted in writing this buzz.
I am grateful to every commentor who made the writing of this buzz possible.
"""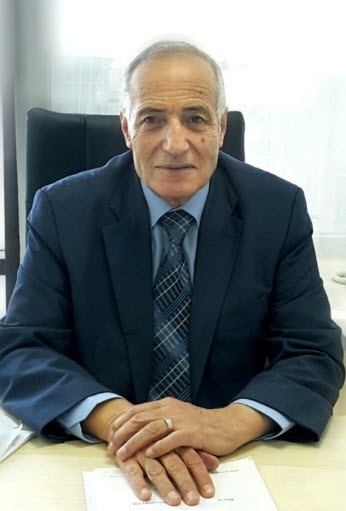 Business Cranking Power
In car · batteries we measure the cranking power ...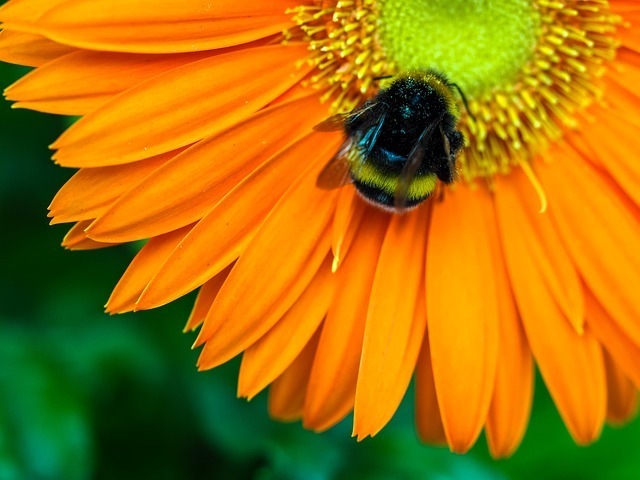 Why I started Writing for beBee?
Of more than (170) presentations I wrote, one pres ...

Preparedness Capacity
We have different preparedness to fulfill our need ...
You have no groups that fit your search