1 year ago · 2 min. reading time · visibility 0 ·
Choices of no return point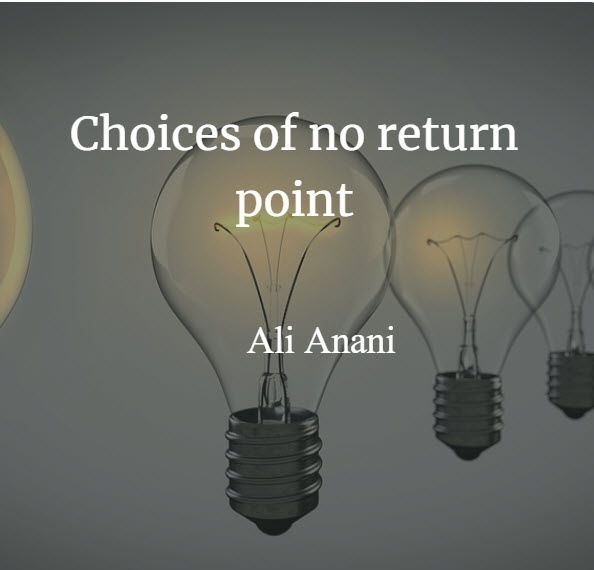 In analogy with points of no return, I titled this post choices of no return. Wikipedia defines points of no return as "is the point beyond which one must continue on one's current course of action because turning back is dangerous". I find that finding creative ideas that put the intended people in a place where they have no choice, but to accept the" offer" presented to them.
I heard a real story last night that prompted me with the idea of this buzz. It is a real story. A wife her husband fully. She never doubted his actions or intentions. One night the husband returned home very tired and fell asleep like a log. His mobile kept making noises alerting for new messages. She decided to mute the phone. Upon reaching the phone her eyes met a new message with a huge kiss from a lady to her husband. She knew the lady and, sadly, was one of her closest friends. Now, curiosity started to act. The wife screened the messages and to her dismay her husband was tired because of the "effort" he did with the betraying friend.
The wife kept her nerves and decided to take revenge. For few days she kept silent and acted as normal. She came up with a creative idea to revenge. Her family with many other families formed a participation group. Each family will deposit one hundred dollars monthly. The collected amount will go for one of the participating families in turn. The wife was charged to collect the money and keep at home for distribution to the assigned family. On that day she invited all the participating families for dinner and including her betraying friend. Upon finishing the dinner, it was time to give the collected money to the assigned family. The host wife went in and then started screaming that the purse with the money disappeared. She insisted that the purse was lost only few minutes ago. One of the guests said that they had no option but to search each person. They all agreed. The surprise was that the purse was found in the handbag of the betraying friend. She started screaming. The wife then whispered to her "either you shut up or I shall show everybody your messages to my husband. I put the purse in your handbag. Who would believe you that you aren't a thief when you tried stealing my husband? The betraying lady was silenced as she reached her choice of no return point.
The story above reminds me of Michael Crichton using the Small Penis Rule. This writer Crichton decided to revenge a critic by creating an appalling character in his next novel that is very similar to the critic, but with one claim that the character had a small penis. By doing that the author put his critique in a corner. The character resembled him, but differed in having a small penis. The critic preferred to keep silent rather than saying he has a small penis. One way ahead, accept to swallow the pain.
I know of a lady who revenged by retrieving files from the broken and discarded computer of her husband. She started publishing his files from his repaired computer using his name in revenge for cheating her with his secretary. The husband had no choice but to divorce the wife and pay her a handsome amount of money to stop publishing the files.
Beware- new technologies have opened many doors to creative revenge. Small mistakes could have a butterfly effect in a creative person's mind that cost the victim very little, but very costly to the predator.
I am sure you have a story to share if you wish.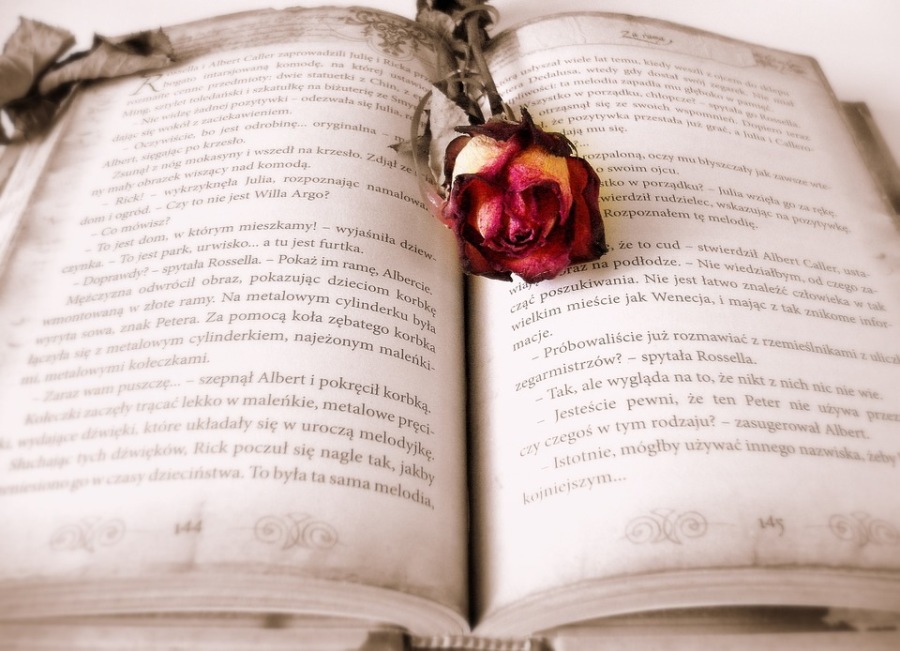 Thermal Mapping of Stories
The human body has thermal images, from which we m ...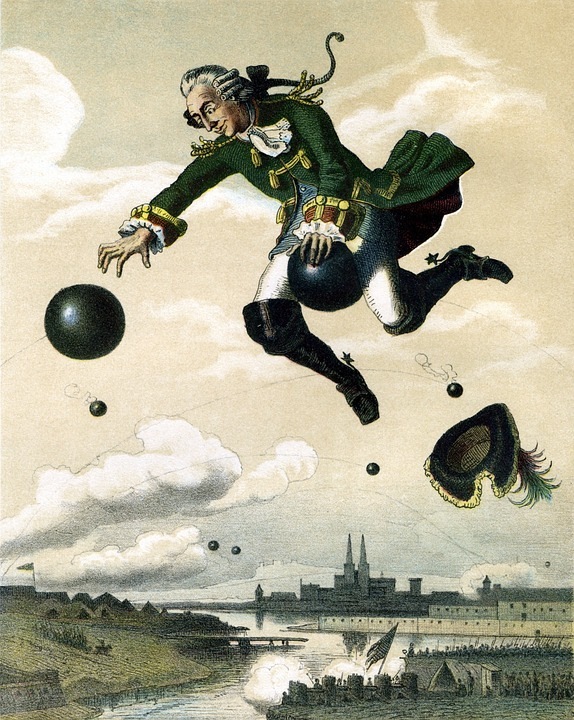 A Creative Metaphor for Storytelling
Telling stories is a great marketing tool. Turning ...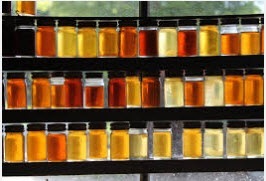 Not All that Glitters Is Honey
I envisage beBee platform as a field of different ...
You have no groups that fit your search