3 years ago · 3 min. reading time · visibility ~100 ·
The Wavy World

Waves are everywhere. Our world is wavy. We are familiar with sound waves, water waves, spring waves, mathematical waves, stock markets waves, light waves, crowds making waves in football stadiums and now I report on words association waves. The idea of this buzz originated from the draft of this buzz to show a visual example of how to turn text into visuals. The text is based on the comments that @Harvey Lloyd wrote on my last ten buzzes. Harvey is so generous in commenting that his pooled comments reached more than twenty pages and their chronological order allowed for deeper analysis.
Reading a Writers' Mind from his content writings
What goes in the mind of a writer will be expressed in his writings. Written words mirror that reflects the inside the writer.
Text visualization is one way to read through a writers' mind. I wish to share my findings here.
Pooling more than twenty pages of comments of Harvey produced the following results. I used Voyant Tools to analyze the comment. What words an author uses and their association are one mirror of seeing through a person. It seems that conflict and its resolution with a purpose is one area that interests Harvey. This is shown from the word cloud and word association in the figure below. Remember that comments are in their chronological order.
With the frequencies of above terms as follows:
In bubblelines, each selected word is represented as a bubble with the size of the bubble indicating the word's frequency in the corresponding segment of text. The larger the bubble the more frequently the word occurs. Overlapping of bubbles happens with word association.
We can see visually when terms are used together
· The lines in the TermsRadio show the trends of the term frequencies for the visible documents. Even movement of words go in waves. The waves show the chronological order of words. We may also notice when the waves of two words reach their maximum frequency together.
Noticing that "words waves" formation in the above image reminded me of life and that we move in waves. Not only us, buts words too. If you would observe the fantastic video below you see what I mean.
We may consider each ball on the pendulum as a "word Ball". Uncoupled simple pendulums of increasing lengths dance together to produce visual traveling waves, standing waves, beating, and (seemingly) random motion. Some authors have their words dancing together to produce waves that move us. Even uncoupled words pendulum may move together to produce a wave that is like the waves observed in the video.
Notice in the video that when all pendulums are move with synchronicity better waves are created. We may produce waves in whatever form if we move items together. Examples include right brain and left brain, managers and leaders and marketing and sales.
Even coupled "associated words" can do the same as is shown in the image below. I picture two associated words are linked together on the ends of a slinky spring and their movement goes in a wave. It is moving the two "word balls" vertically and in simultaneity that produces patterned wave. It is the absence of such synchronicity that lead to the continuing conflicts between the right brain and left brain, between leaders and managers and between sales and marketing staff. Just by replacing each the words A and B in the following image by right brain and left brain or managers and leaders reveal the need to resolve their conflict so that they may produce harmonious waves.

Recent studies show that dancing electrons move in waves, markets move in waves, and marketing trends move in waves. I started this buzz writing about comments, but then I found myself immersed in waves. I shall share my thoughts about them in a forthcoming buzz.
In conclusion, our words create waves that reveal our consistency, uniformity and they could be our new fingerprints.
I dedicate this buzz to @Harvey Lloyd who is a continuous inspiration for me.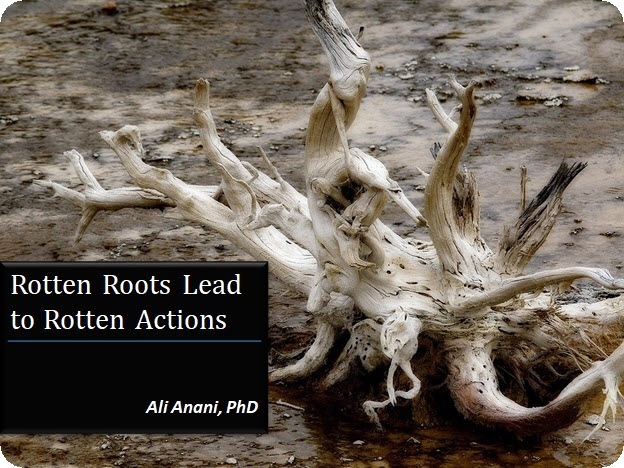 Rotten Roots Lead to Rotten Actions
Light and darkness co-exist anywhere and at any ti ...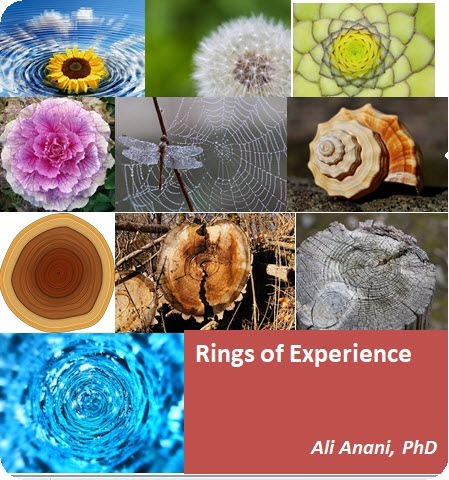 Rings of Experience
A better description of the unknown-unknown quadra ...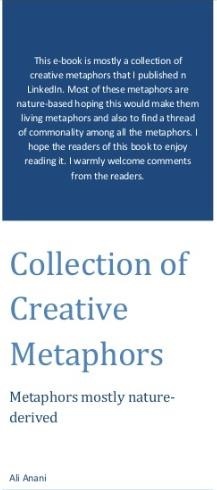 My e-book: Collection of Creative Ideas
Creativity is like scattered light going in differ ...
1 year ago · 2 min. reading time
You have no groups that fit your search