5 years ago · 3 min. reading time · visibility 0 ·
Watch out for Business Ideas from Bees
I honestly believe this buzz is relevant to all businesses and that beBee should consider it seriously. Studying bees provide us with valuable lessons and business ideas. The world of bees is amazing with its complexity; yet an illuminating one. "Bee-ing in the bee" and observing their habits may provide ideas for businesses to capture and apply.
What the bees hate and what the bees like are two areas worthy of consideration. Let us start with what the bee hates as an analogy to what your customers hate. Bees hate thirst. Bees don't store water in their bodies and so depend on its availability. We tend to do the wrong things in providing them with water. If we don't understand the bee (customer) our offers shall go astray. Many people add sugar to the water so that the bee shall be delighted twice by having water and food simultaneously. During summer days this can be very wrong as sugary water makes the bee get thirsty fast. Same with salty food and as sugar and salt particles drive water out of body cells and make us feel thirsty. The bee gets angry if feels thirsty and may turn aggressive and sting us. Customers behave similarly and if you leave them thirsty for information, good service and good treatment shall get angry and may sting the business provider.
Business may turn these facts to their advantage. If customers enjoy sugary products then they may feel thirsty and in order to satisfy this need they drink sweet juices! This is only to feel thirstier soon and order the sweet drinks again and the loop goes on. This is why people who realized this fact try to neutralize what they eat. You find people taking milk and cookies so as not to feel thirsty. This is a great example of habit marketing. People buy what with what so if these businesses sell one product they may sell the other. To be honest, these businesses need to sell a product that doesn't inflate the thirst; instead they sell two products, which jointly extinguish the need and in all cases it is a temporary satisfaction as people need to drink again.
Bees don't like deep water and they drown in it. It is not enough to give the bees water; it has to be the right water and place too. We need to help the bees reach the water without drowning and with convenience. That is why beekeepers use pebbles or rocks and the like so that the bees may stick to while drinking water. Businesses tend to forget these simple facts. Knowing your readers, for example, helps you as an author to decide the content and style of your writing. The bee loves shallow water and some readers may prefer simple info. Some authors drown their readers (I do sometimes) with complex and highly specialized info. The result is the sinking of the reader (customer).
Beekeepers may intentionally leave a leak in a faucet so that it is reachable for the bees and ensure the water availability at all times. Business should realize that their bees (customers) may thirsty for information. Keep the faucet of information leaky and your customers shall be grateful. If the customers find no info available they shall start the rumors mill. Again, businesses should realize that if they leak sweet information it should be neutralized; else the customers shall get thirsty and demand for more sweet info. The more they get, the thirstier they become. Many businesses tend to leak very sweet info to raise their stock prices. But they should beware of very thirsty customers!
Not all smells attract the bees. Some smells actually repel them. Marigold flowers have very pungent smell and are bee-repellent. Business shouldn't assume that bees like all flowers. They should observe and learn what attracts the customers and what repels them. There is also a second reason why bees hate very strong smells. Bees communicate by releasing pheromones (volatile chemicals) to bring the attention of other bees to a message such as their hive is under attack. Very strong flower smells may overwhelm the smell of the pheromone and the bees lose their ability to communicate. Businesses tend to do the same mistake that flowers do: they outcry the customers' voice and customers lose their communication. We are experiencing this. Look at the attraction beBee is getting from customers who lost their voices and communication on some other competing platforms. No more able to comment, share info or messaging are but few examples which repelled customers to migrate to friendlier platforms.
BeBee is a great example of lessons derived from bees. People got drowned in competing platforms, lost communication, found the smell repellent and their thirst for good service was only satisfied with sweet promises to make people thirstier. I hope beBee and all businesses realize these simple, but powerful lessons derived from bees.
""""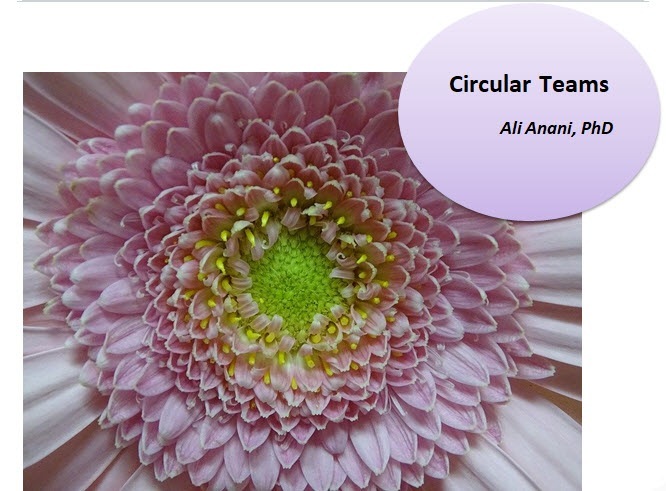 Circular Teams
It is amazing how ideas emerge! I was researching ...
1 year ago · 5 min. reading time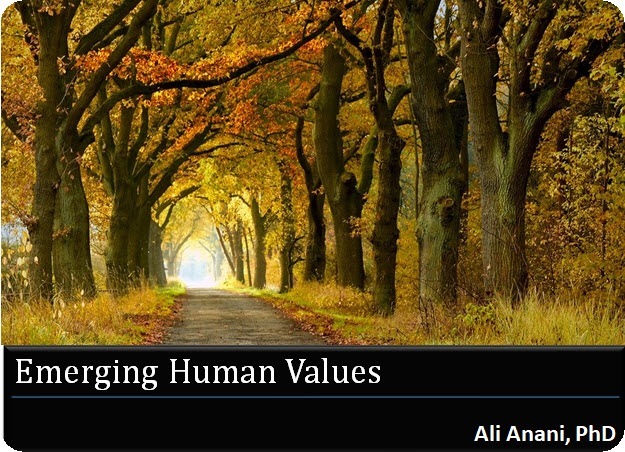 Emerging Human Values
My previous post "Are Ideas Measurable?" generated ...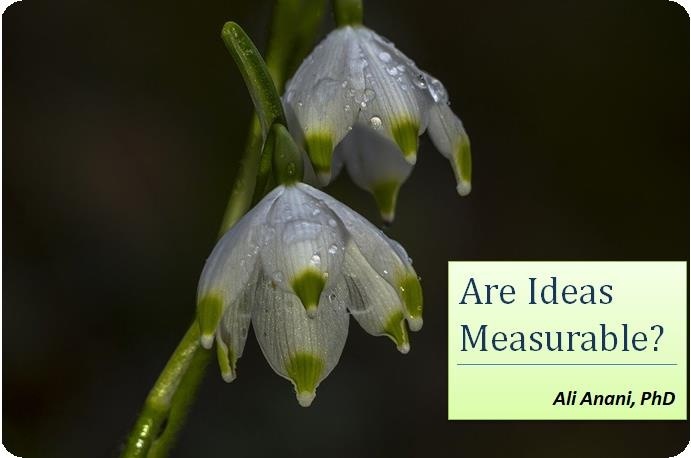 Are Ideas Measurable?
Last week I exchanged comments on the title of my ...
You have no groups that fit your search