1 year ago · 2 min. reading time · visibility 0 ·
Ideas Spring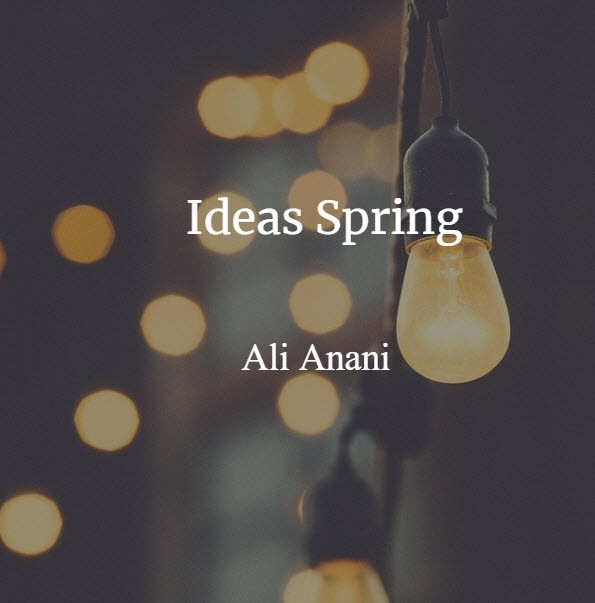 Recently, my exchange of comments led me to nickname the fabulous bee Fay Vietmeier the "Spring Spirit". Fay modified this later to the "well-spring spirit", which I gladly approved. Spring has many meanings including the spring season, a rolled-up coil and as a verb to jump. I started generating ideas based on the word spring using idea mapping. I ended up with a spaghetti-like map that sent me into confusion and frustration on how to present these ideas in aa post.
I then refined the map and simplified it to the structure shown in the image below: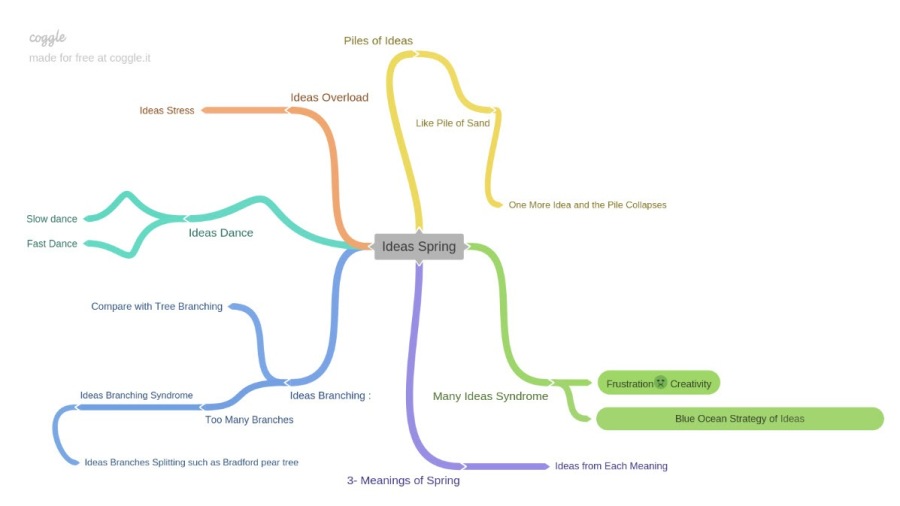 So many ideas emerged from this simple map. These include: frustration creativity, ideas spring, ideas dance, ideas branches, ideas syndrome, ideas pile and ideas overload.
When we generate many ideas that form branches will these branches obscure the light of creativity?
Is it better for creativity to be in a confusion and frustration state so that new ideas may emerge?
Is generating too many ideas lead to the formation of "ideas Pile", in emulation of sand piles that collapse upon the addition of one more sand grain?
Do we suffer from the "Ideas Syndrome" as we generate more ideas that interact to produce a missy mesh?
Do ideas dance like springs?
These questions overwhelmed me. I came to the conclusion that to be creative it is far better to be moved away from the comfort zone and be in a far-from-equilibrium state. This is in agreement with many recent studies. The challenge is how to turn frustration into creative ideas? Yes, ideas have their complexity and their interactions may put is on the edge of chaos leading to self-organizing those ideas into new structures and the initiation of new ventures. It is our attitude to confusion. If we welcome frustration and see it as a prelude to creativity than we channel the energy of frustration to fruition.
Creativity may lead to ideas branching and may require pruning as we do with tree branches. One way to do this pruning is to apply the blue ocean strategy as I suggested in a presentation, I wrote few years back.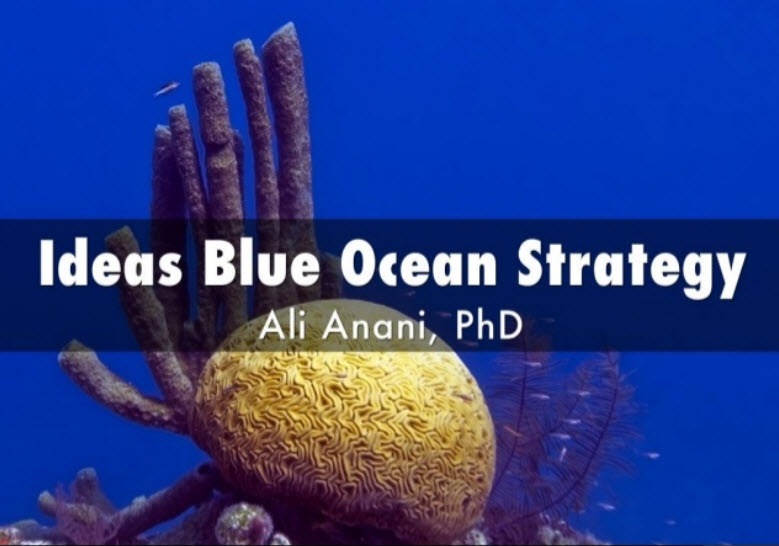 I am discussing here The Complexity of Ideas. Few isolated ideas are different from ideas in the way they interact. Too many interacting ideas may generate complex ideas system that send us into chaos, or into undiscovered possibilities. The "society of Ideas" is apparently similar to the Human social cycles. Ideas grow and deplete our energy resources and we become fragile and in need to release them to form new structures by self-organizing.
No wonder we fail to understand creativity. It is as unpredictable as the weather is. It is this confusion and lack of predicting what comes next that make us creative. It is the price tag on creativity.
I welcome frustration creativity. Do you? It is the onset of the "spring of ideas" to blossom.
Do you agree?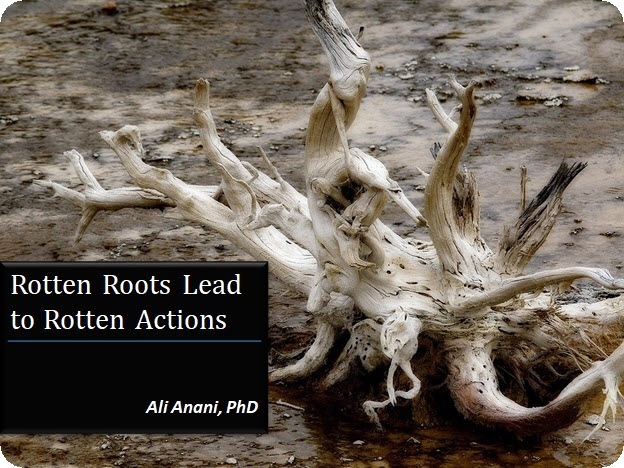 Rotten Roots Lead to Rotten Actions
Light and darkness co-exist anywhere and at any ti ...
1 year ago · 3 min. reading time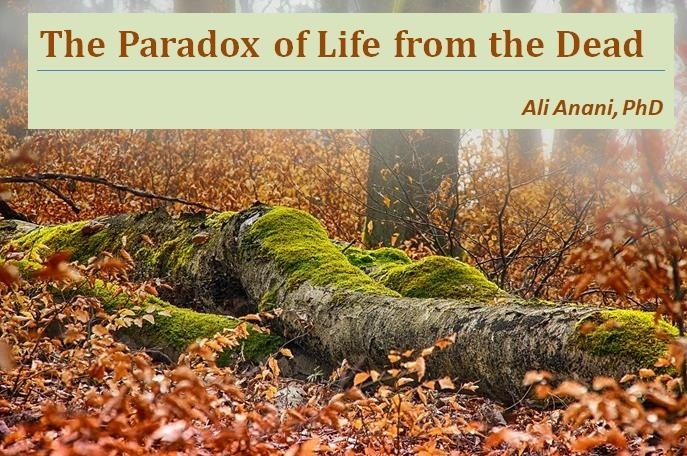 The Paradox of Life from the Dead
We say our dreams are dead. I say may reawaken and ...
1 year ago · 2 min. reading time
You have no groups that fit your search