5 years ago · 2 min. reading time · visibility 0 ·
Ideas Waggling Dance
Some ideas emerge suddenly. You try to track their origin, but in vain. The idea of this post occurred to me while watching the video embedded below. All of a sudden my eyes froze on an image in the video. Here it is:
I took a screen shot of one of the scenes of the video, which mesmerized me. I combined with two images one for electron orbitals and one of a butterfly. All sorts of crazy ideas started their waggle dance in my head. Truly, I felt my head turned to an idea hive.
Do bees generate electromagnetic waves as they dance? Do they follow certain rules so that their dances have quantum levels as electrons do resonating in their orbitals? The bees waggle dance with orientation to the sun. Are bees orbiting the sun as electrons orbit an atom (the atom is the sun in case of bees)?
Startling for me is the shape of the orbitals resulting from the waggling dance of the bees? Doesn't it look like a butterfly? I wrote before in few of my buzzes here about "The Bees Effect", in emulation of the butterfly effect. Well, here I see it visually. The bees waggling dance show the two wings of a butterfly. If so, will electrons also show a butterfly effect? Yes and recent scientific research has shown this to be true.Poul Jessen, at the University of Arizona in Tucson, and his colleagues has found the fingerprints of chaos in a quantum system. Their discovery links chaos to entanglement — the purely quantum property in which multiple particles can become inextricably intertwined, so that making changes to one instantly affects its partners. Are bees the equivalent to the multiple particles and as they waggle dance they become intertwined and that the movement of one bee affects the movements of others? Does a bee dance affect neighboring bees and their environment so that they create "The Waggle Dance Effect"? Is it following simple rules of waggling that lead to this waggling effect?
·Make a round dance only if food is nearby
·Perform a waggle dance is food is far
·Follow the sun orientation to indicate the location of the food
Simple rules may lead to complexity. But then does a bee waggle dancing affect the immediate environment for its neighboring bees? And so we may observe a phenomenon similar to the butterfly effect?
I am back to what Sara Jacobovici and I have been exchanging waggling dances and in the process affecting each other by taking both of us into new paths- and completely unpredictable ones. Based on my last two buzzes Sara concluded the following formula for success: Boundaries/space (where you stand, what your capacity is) over Direction (which way you are heading) minus Rationalized Fear ("ignorance based fear") plus Sense of Time = Positive Strategic Positioning.Is there a better way to describe this post with the same formula? This buzz shows that bees follow the sun direction and as the sun direction changes so the angle of the dance of the bees. It is again the sense of direction and sense of time that bees do perfectly well. Their direction is controlled by the sun and it varies accordingly.

When we comprehend in greater depths our senses for direction and time some great discoveries shall emerge.  
""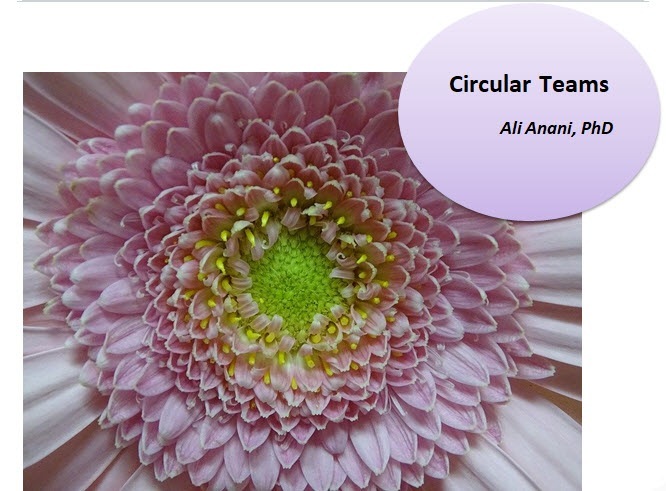 Circular Teams
It is amazing how ideas emerge! I was researching ...
1 year ago · 5 min. reading time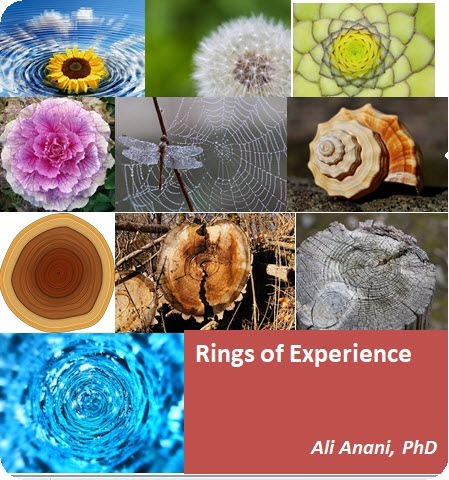 Rings of Experience
A better description of the unknown-unknown quadra ...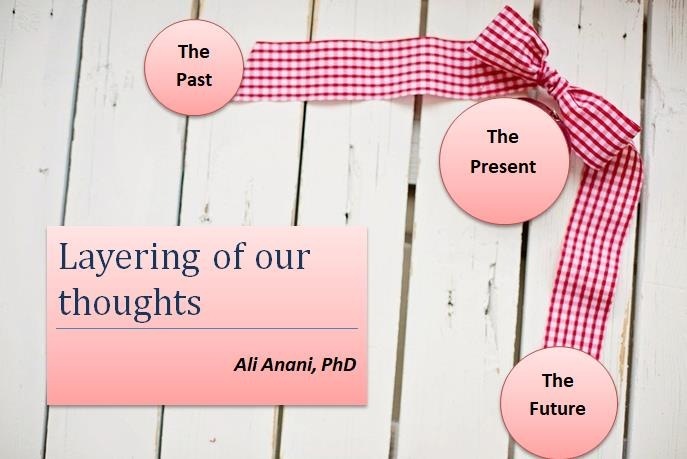 Layering of our thoughts
The Golden Circle of asking questions is well-know ...
You have no groups that fit your search